Game Review - Final Fantasy XV: Day One Edition
Dustin Nichols
2017-03-07
Playstation 4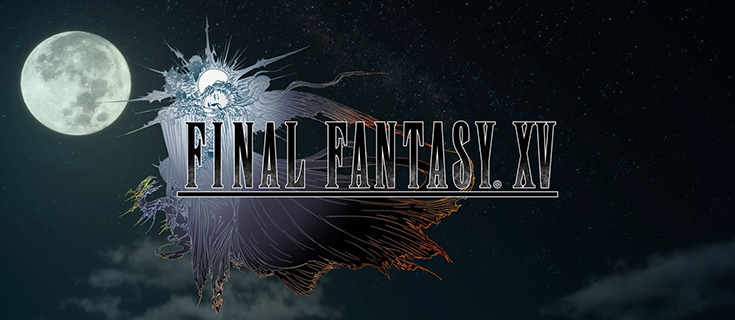 Thank you
DUSTIN NICHOLS
for the wonderful review!
If you would like to write
VIDEO GAME REVIEWS
for BurningAngel,
CLICK HERE
!
Final Fantasy XV is the latest console release in the long-running series, and a culmination of a decade's worth of development. You star as Prince Noctis Lucis Caelum, the rightful heir to the kingdom of Lucis, within the fictional world of Eos. The kingdom and the magic crystal under its power have been taken over by the empire of Niflheim after negotiations between the two sides turn out to be a con job by Niflheim, with the express purpose of gaining the Crystal and the power it contains. Noctis must regain the Crystal, along with his kingdom, as there is far more at stake than he realizes. In fact, the fate of the entire world rests upon getting it back. Joined with his friends and royal staff, Noctis goes on a world-spanning journey to get it back and discover the truth about the future of humanity.

This game is meant for both newbies and long-time fans alike, thanks to tons of series changes/improvements while keeping the heart of the series alive and well. The fantasy and combat aspects are ever-present, along with upgrades, weapons crafting and magic spells. In addition, the game is now more open-world as opposed to following set linear paths, giving Noctis and his friends to go pretty much wherever they please at their own pace. The in-game world is huge, and to help cut down on travel time as you go from destination-to-destination, for the first time ever, the series features a driveable car that you can either control completely or hand over to the computer, essentially putting you on auto-pilot. The car, a gift from Noctis' father called the Regalia, is also upgradeable and customizable. The customization options are exclusively cosmetic, but the upgrades will improve the car's tech specs, such as engine speed, larger gas tank and more.

Normally, the games in the series are turn-based combat, but this time around, the combat is free-form, in the same vein of other fantasy RPGs like Dragon Age. A lot of fans who prefer turn-based were not happy about this, but I for one welcomed the change. The free-form combat is smooth and relies on just a couple of button presses, resulting in fast-paced battles that almost never drag on. The menus where things like magic spells and healing items have also been streamlined, once again accessible with the press of just a button or two. Even long battles are cut significantly as a result, allowing you to jump right back into exploration, move onto the next battle and more (with no sacrifices to earning EXP or upgrades).

In terms of technical aspects, the game knocks it out of the park in every way. The graphics are stunning, along with top-notch voice-acting and a beautiful soundtrack (which includes tracks from all previous Final Fantasy games with can be bought at in-game shops and listened to in the Regalia, similar to the radio function in other open-world games). Noctis and his crew can get repetitious in terms of dialogue during free exploration, but the conversations during the story and several side quests are always enjoyable, with all of the voice actors doing their jobs admirably. Prompto (Noctis' youngest friend) can be incredibly obnoxious, but never so bad that you wind up hating him.

The controlling, not just during battles but on a whole, is streamlined and works perfectly. There are no complex button combinations, and everything is done generally using one or two buttons. Movement and the camera are mapped to the thumbsticks, with weapons/spells mapped to the D-pad, making switching your weapons of choice a breeze. The main menu is in the touchpad and can be accessed at any time, including battles, allowing you to upgrade your character, create new spells and more at your pace. The camera can be wonky at times, especially during battles, but a quick flick of the thumbstick or targeting an enemy can remedy that.

In addition to all of this, the story is one of the best in the entire series, in my opinion, with new wrinkles and twists on a regular basis. If you play straight through it, it won't take long to finish, but thankfully there are nearly endless sidequests and activities to keep you busy, as well as gain your team much needed items, money and EXP. Each of the four also has a special skill unique to them that can be upgraded (you'll have to max them all out for four trophies, which is relatively easy to do over the course of the game). Noctis' Fishing is my favourite. Fishing minigames are hit-or-miss, but it's executed very well in this game. It never feels like a chore, the catches are rewarding, and it's just plain fun.

Overall, I have very little to complain about in this game, but there are some complaints. My biggest is the Regalia itself. The feature is nice, but executed poorly. The car tops out at roughly 50-60mph and mostly handles like a shopping cart. You're better off switching to Auto any time you drive (unless the story forces you to go Manual, which happens) and just sitting back. Once you find more Outposts, Parking Spaces, etc., you can pay to fast-travel most anywhere, which increases your actual playtime significantly. At only 10 Gil per trip, it's worth it on most occasions. Also, for some reason, Gladio's Survival skill will likely be the last one you max out. All his requires is walking around, which sounds easy enough, especially when you consider how much walking is done in this game, but it increases at a very slow rate. This was literally the very last trophy I collected in the game, and a quick search online reveals it's a common occurrence for many players. It's easy enough to get; just very time consuming. The rest of the trophies can almost all be unlocked just playing through the game. A few require you to keep playing after the story finishes, but aside from killing the Adamantoise, which is a challenge, they are easy to snag.

Lastly, the battles can feel unbalanced. What I mean is some of the strong enemies/bosses are incredibly easy to kill, while some weaker ones will provide you with the biggest challenges. The final boss, which should always be the hardest in the game, is actually one of the easiest "big fights" during the entire game. The supposed baddest boss in the game, the Adamantoise, really only has a huge health bar, but actually has very weak attacks. It can take a long time to beat him, but there are a handful of things you can equip prior to it to cut down on the fight time considerably.

These complaints aside, Final Fantasy XV is pretty much a must-have for any serious gamer. It's also perfect for anyone who has always been interested in the series but was intimidated, as it was intentionally designed for crowds both old and new. It's nice to see Square Enix put so much effort forth on the newest game in the series, especially with the last few entries being mediocre-at-best and terrible-at-worst. It hits where it needs to, and its misses are mostly forgivable. The Day One addition offers a couple exclusive downloads, but nothing you need to go out of your way for if it's not available. Regardless of which version you get, this was probably the last great game of 2016, and if it's a sign of things to come for the long-running series, we're in for more great times ahead.