Game Review: Yakuza 0
Dustin Nichols
2018-03-07
Playstation 4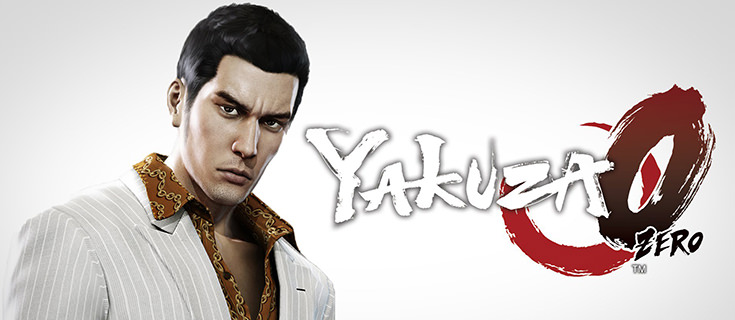 Thank you
DUSTIN NICHOLS
for the wonderful review!
If you would like to write
VIDEO GAME REVIEWS
for BurningAngel,
CLICK HERE
!
Yakuza 0 is the latest in the popular SEGA franchise, and the first created specifically for the PS4. The game is actually a prequel to the original Yakuza (on the PS2 system). It takes place in the 1980's and tells the story of the simultaneous rises of series mainstays Kazuma Kiryu and Goro Majima. In the game, you control both men independently on separate-but-intertwining adventures.

Kiryu is a low-level member of the Dojima Family and also the muscle for a loan shark who gets framed for a murder he didn't commit, in the midst of a complex plot to buy a small piece of property known as the Empty Lot, which the Dojima Family's head plans to use for a massive real estate deal known as the Kamurocho Revitalisation Project. In the midst of this, Kiryu gets involved with Tachibana Real Estate, another group looking to buy the Lot for their own reason as well as clear Kiryu's name for reasons that are not known at first but reveal themselves as the game goes on.

Meanwhile, in Sotenbori, Majima has been kicked out of his own Yakuza clan due to the actions of his oath brother several years before that led to the murders of 18 men. Majima is trying to earn his way back into the business by paying his clan back with money he earns as the manager of the city's hottest hostess club. He is given a quicker route option involving the murder of a seemingly innocent woman, but soon finds out there is more to her than meets the eye.

Gameplay is very similar to previous entries in the series, with little added or changed to the control scheme. That is not to say it's the same game. Flaws in previous entries have been cleaned up, with controlling tightened up on side activities and mini-games (although the controlling in the batting cages still needs work), and the random encounters you have across the city where you fight and earn money/items feel much more organic and don't just involve men in Cosby sweaters running up to you and challenging you to fights.

Most of the mini-games from previous entries are back, such as the aforementioned batting cages, bowling, pool and more, but some brand new ones are in as well. You can meet girls through a telephone club, watch erotic videos (really just softcore bikini clips) and do dance competitions as the local disco clubs. These aren't game changers, but they are fun distractions that really beef up the game and increase your overall game time, as well as give you ways to earn more money, open up new side stories and make friendships, yet another addition. My favourite of the new games is probably Pocket Racing, where you customise slot cars and race them against other people. The catfight arena is also a new and welcome change, allowing you to make stacks of cash betting on catfights using a rock-paper-scissors system. It sounds silly, but it works well and is a lot of fun.

Each character also has their own special side job mini-game they can do to earn huge sums of money, which you will absolutely need throughout the game to buy items, play games and beef up your character's stats. Kiryu's real estate involvement leads to him running his own firm through Tachibana, where you make money buying properties and defeating each of the Five Billionaires to take over their properties. Majima's is much more fun, as you run your own cabaret club and take the fans from the Five Stars, the other club owners in Sotenbori. Kiryu's is mostly a waiting game and gets boring, where Majima's is something of a time management game like Diner Dash. It's fast-paced, fun and can earn you a huge chunk of cash in just a couple minutes.

In terms of sound and graphics, thumb's up on both accounts. While parts of the game do look last-gen, on a whole, the graphics are still as vibrant and colourful as ever, with great detail given to all characters throughout the game that are major parts of the plot. The cutscenes have always stood out in this series, and they look absolutely stunning on the current-gen hardware. Voice-acting is great as ever, and this easily has the catchiest soundtrack of any entry in the series. The first time you activate "Party Time" while playing the cabaret club game, I promise the song that plays will be stuck in your head for days to come.

The plots sound relatively thin, but are actually quite detailed and heavy on the story, full of intrigue, deception and twists at every turn, an area where this series has always shined. The amount of activities, unlockables and trophy qualifications beefs the game up signficantly as well, and you will easily drop 100 or more hours while rarely ever feeling bored or without something to do (waiting for money to role in on the real estate game is a slog, but the activities and games help). I absolutely love this game, and aside from the real estate game and a few story encounters that seem unfair at best (carry loaded pistols whenever you can!), I spent over 100 hours having a blast, getting sucked into the serious moments while simultaneously laughing at the goofy humour and downright silliness of some of the events/characters/stories that are a staple of this series. And the time period the game takes place in alone provides great entertainment as in-jokes about SEGA, bag phones, pagers and more get the nostalgic feels flowing, if you're old enough to remember them like me.

Who knew a small patch of concrete located in a dirty back alley could lead to such a fun, exciting adventure?